An Indian para-swimming team comprising Gwalior resident Satendra Singh made India proud by scripting history in August last year. Singh who has already crossed the English Channel in the past, has become the first Asian swimmer to have crossed both English and Catalina channel successfully.
His Story
Satendra Singh is the son of a security guard, who lost both his legs at an early age due to medical negligence
This 32-year-old from Gwalior developed 70 per cent disability in both his legs due to medical negligence only a fortnight after his birth
Satendra would finish his day at school and look forward to the evening when he would go for a swim
It was in 2007, when he moved to Gwalior for his graduation when life suddenly took a turn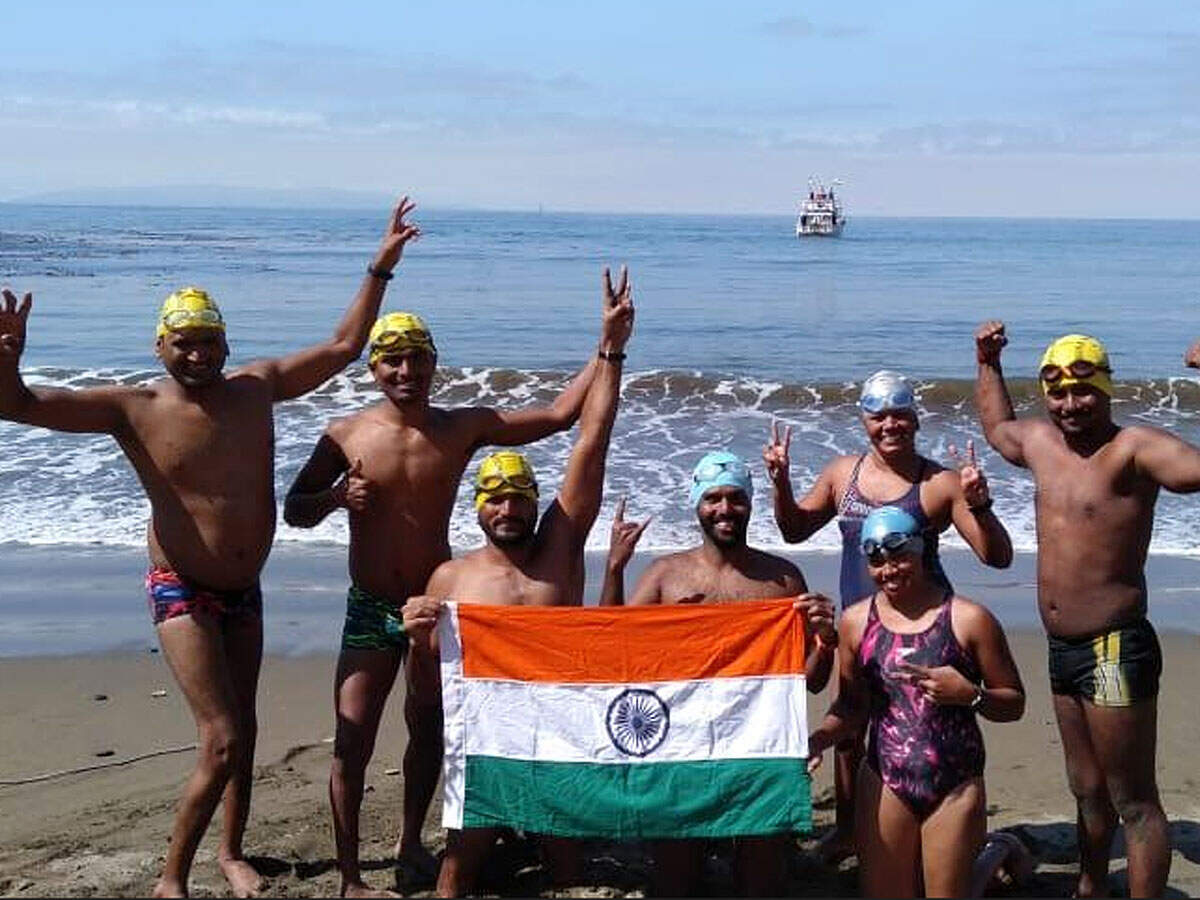 It was in Gwalior that Satendra was introduced to Professor Dr V K Dabas, who was the Head of Department – Swimming Department, Laxmibai National Institute Education Physical (LNIEP)
According to Satendra, besides his parents, who never made him feel inadequate or disabled in any way, Dr Dabas's positive influence on his life has been tremendous
There was even a time when Singh's father had to sell off some of the land he owned just to be able to support his dream
It all began as a germ of an idea when he discussed it with a few para swimmers
ALSO READ –
Getting sponsorship was a major challenge, however, wherever Singh went, he was asked,
How will you do this as a disabled person?
Satendra told everyone just one thing…
Give me a chance and don't see my disability alone.
After much hardship, Singh found support from P Narhari, who is the Commissioner-cum-Secretary, Urban Administration, Government of Madhya Pradesh. He had been a mentor to the young man. With his help, Singh attempted the English Channel but was unsuccessful the first time. However, he did not give up. He tried once again and prepared with his partners only to meet with success the second time.
Achievements
In 2019, he received the National Award for the Empowerment of Person with Disabilities (DIVYANJAN)
Despite 75% disability, MP had governed has conferred him with Vikram award in 2014
In March last year, Satyendra has crossed the English Channel in 12 hours 26 minutes and subsequently entered Limca Book of Records with his effort
The Gwalior-born athlete is the first para swimmer to have crossed Catalina channel as well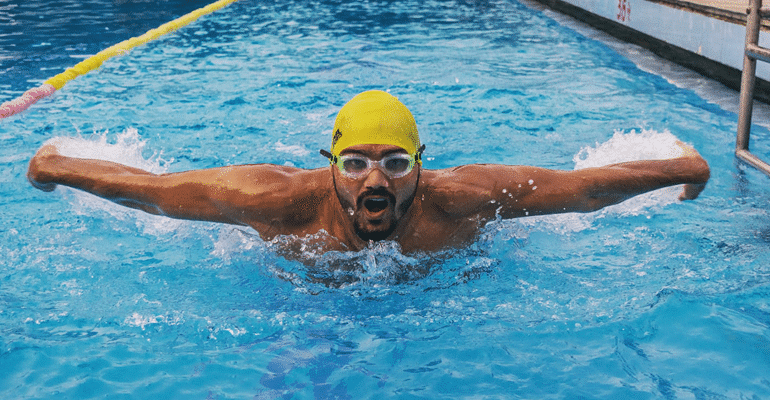 Next Goal
Singh's next goal is to swim the Strait of Gibraltar, connecting the Atlantic Ocean to the Mediterranean Sea. The strait separates Spain in Europe from Morocco in Africa and is about 15 kilometres. This is a very busy shipping lane with lots of container ships and only one cross per day is allowed. Thus, people who attempt it can do it solo or as a relay. Satendra plans to do this solo on separate days. He quotes:
There are no sharks in this stretch, but the current from the Atlantic is so strong that swimmers end up swimming much farther. Also, the water is very bitter, so many swimmers feel nauseous and even start vomiting. We plan to start preparing for this challenge in a few months.

As things stand, we plan to attempt it next year. I am sure that we will be successful if we stay determined like we have been so far.
Next time when you feel low for having been dumped by a girlfriend, or if you feel you are the only one who is suffering, remember such positive stories where despite physical and financial challenges, how one can fulfil his aim if he wishes to be focussed on brighter and pragmatic side of life.
WATCH VIDEO WHERE SATENDRA SINGH SHARES HIS THOUGHTS ON BEING POSITIVE
ALSO READ –
http://voiceformenindia.com/his-story/raja-mahendra-pratap-ongc/
Follow www.mensdayout.com on Facebook, Twitter and Instagram
Join our Facebook Group or follow us on social media by clicking on the icons below
Donate to Voice For Men India
Blogging about Equal Rights for Men or writing about Gender Biased Laws is often looked upon as controversial, as many 'perceive' it Anti-Women. Due to this grey area - where we demand Equality in the true sense for all genders - most brands distance themselves from advertising on a portal like ours.
We, therefore, look forward to your support as donors who understand our work and are willing to partner in this endeavour to spread this cause. Do support our work to counter one sided gender biased narratives in the media.
To make an instant donation, click on the "Donate Now" button above. For information regarding donation via Bank Transfer, click here.
Alternately, you can also donate to us via our UPI ID: voiceformenindia@hdfcbank