Save Indian Family Foundation (SIFF) lead by Roopenshu Pratap Singh, Vickram Bisyar and Kumar S Ratan organised Purusharth 2019, an event recognising achievements and contributions of men towards society.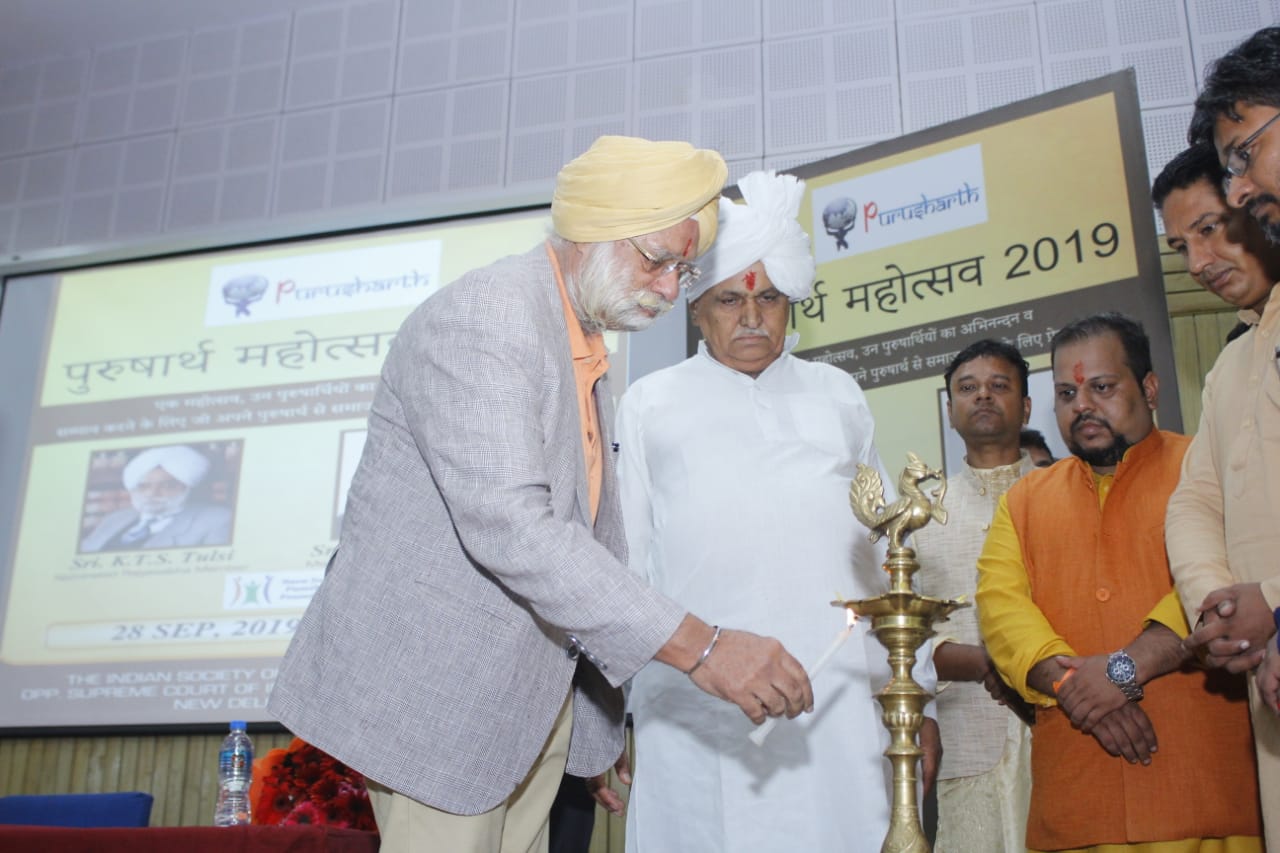 Chief Invitees
SIFF was humbled by the presence of KTS Tulsi, nominated Rajya Sabha Member as the Chief Guest and Anshul Verma, former Member of Parliament from Hardoi, UP as Guest of Honour.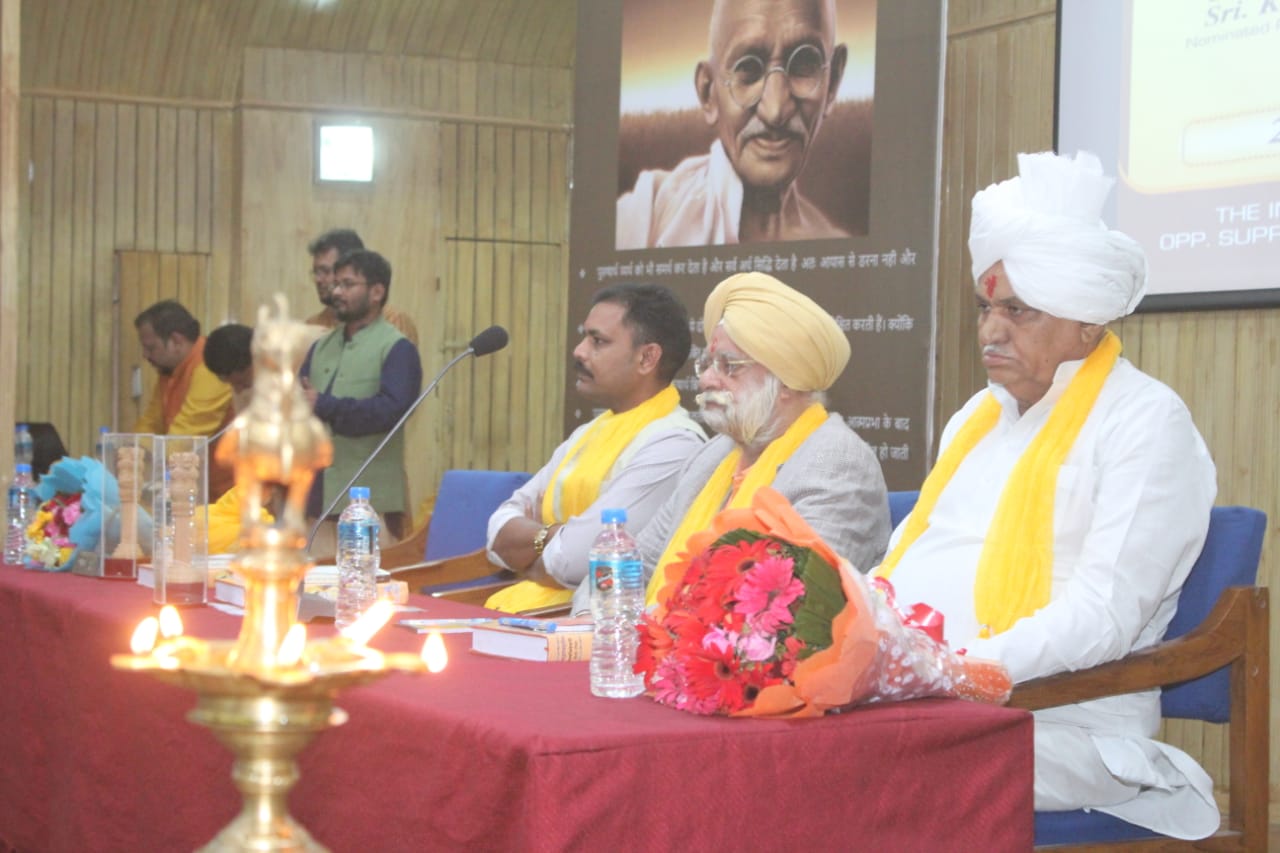 About The Event
The first of it's kind event in the capital, took place on Saturday, September 28 at the Indian Society for International Law, New Delhi. SIFF Team were excited to take pride in organising this gathering, as they focussed mainly on acknowledging heroes in real life who remained unsung with their support for noble causes without any backing from the external world. The award winners were carefully shortlisted for making them suitable for Purusharth award; an award about men's willingness and public spirited efforts towards humanity.
This event also showcased the screening of short film titled, "Accused" directed by Jatin Chanana, which is based on the suffering of men in day-to-day life in society. Another renowned Documentary Filmmaker and Gender Rights supporter, Deepika Narayan Bhardwaj also showcased her upcoming documentary film trailer, titled "India's Sons".
WATCH SHORT FILM "ACCUSED"
The event concluded with a panel discussion by experts from different sectors of society and they also interacted with the audience and answered their queries.
KTS Tulsi was extremely vocal in expressing,
Just by making laws, does not end the evil in society, evil ends when people set an example of their ideal behaviour. In 1991, the number of cases of dowry harassment was 4668, which increased to 6776 in 2005 and 7638 in 2015. Apart from this, the number of false cases has increased day by day, where women have been taking advantage of their privileges by misusing the law.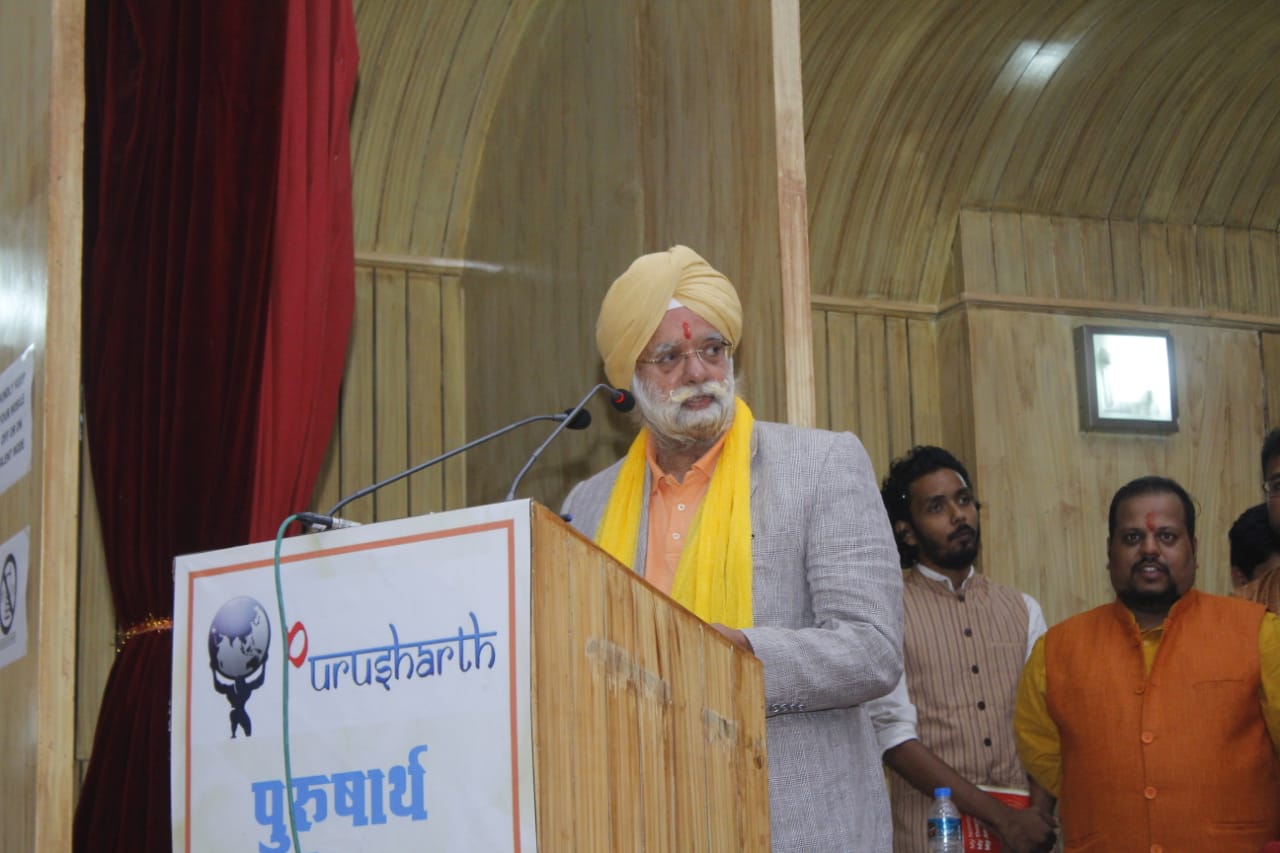 I have proposed in Parliament that the sexual harassment sentences should be gender neutral. This will ensure that the law is not misused and the society remains balanced. This initiative of Purusharth Festival 2019 is an initiative to provide justice to every victim and I wish that this beginning brings positive changes.
Anshul Verma too encouraged how this event was an effort to appreciate Men equally. He said,
Society will change only by educating people, because only education will give you independent thinking. India is a young country where the youth need right guidance that makes them mentally strong and independent. Purusharth Mahotsava is the beginning of new era of independent thinking in the society.
ALSO READ –
BELOW PETITION FILED BY SIFF MEMBER WAS ACCEPTED BY SUPREME COURT
http://voiceformenindia.com/in-the-news/joint-parenting-supreme-court/
Follow www.mensdayout.com on Facebook, Twitter and Instagram
Join our Facebook Group or follow us on social media by clicking on the icons below
Donate to Voice For Men India
Blogging about Equal Rights for Men or writing about Gender Biased Laws is often looked upon as controversial, as many 'perceive' it Anti-Women. Due to this grey area - where we demand Equality in the true sense for all genders - most brands distance themselves from advertising on a portal like ours.
We, therefore, look forward to your support as donors who understand our work and are willing to partner in this endeavour to spread this cause. Do support our work to counter one sided gender biased narratives in the media.
To make an instant donation, click on the "Donate Now" button above. For information regarding donation via Bank Transfer, click here.
Alternately, you can also donate to us via our UPI ID: voiceformenindia@hdfcbank