On the occasion of Pitrupaksha and Shraaddh (16–lunar day period in Hindu calendar when Hindus pay homage to the dead, especially through food offerings), members of Vaastav Foundation, SIF Karnataka, SIF Agra, SIF Daaman (under parent NGO Save Indian Family), who have been suffering at the hands of gender biased laws, organised a Pinddaan of relationships with their estranged wives in Nashik on Sunday, September 22.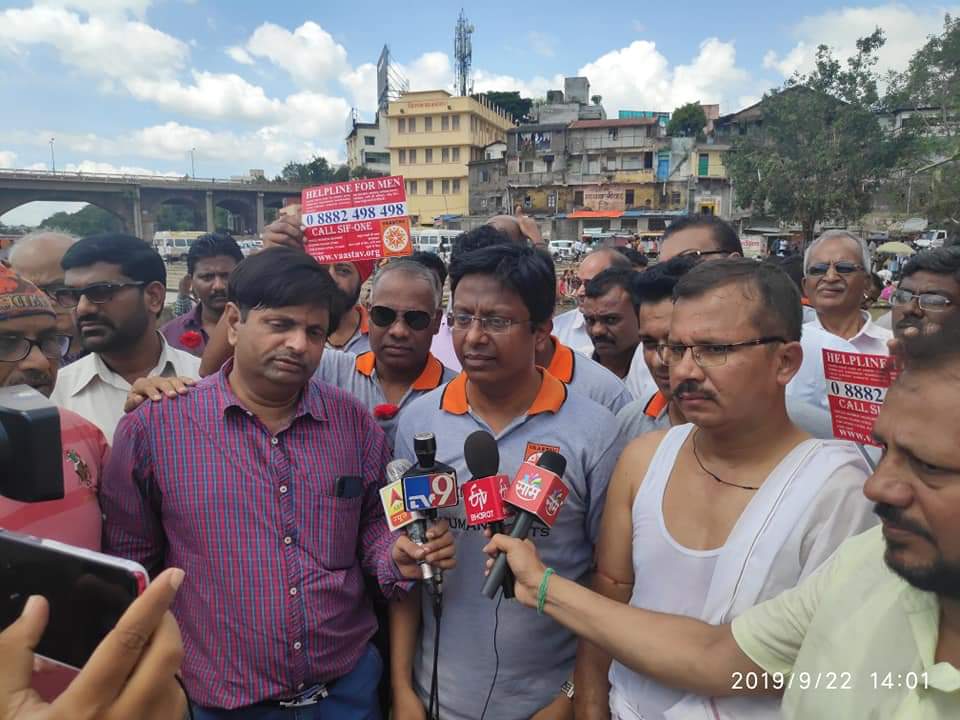 What Does This #Pinddaan Depict?
Pinddaan is usually done for ancestors and relatives who are no more or believed to be dead. It is done after the death of a person or if a person is untraceable for long. This ritual signifies that the one who is dead is free from material world and on their journey towards moksha. More importantly, it is a therapeutic ritual, bringing closure to the person who is performing it. This tradition is believed to free the one performing it, from the relationship that they held with the deceased.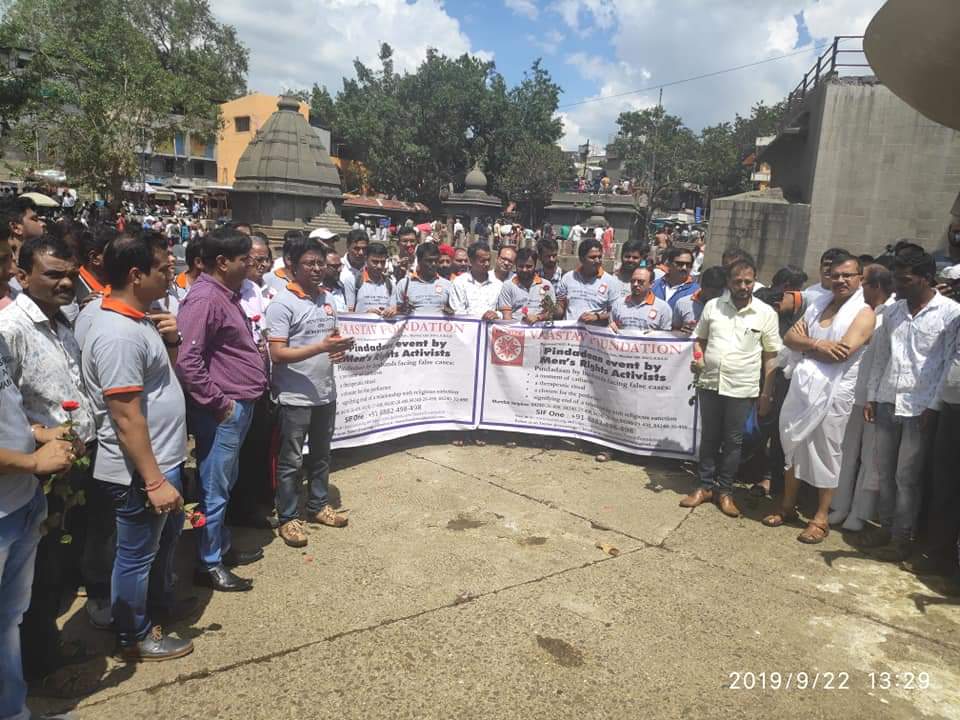 According to the NGO, this is also a way to raise their voice against Toxic Feminism that is completely suppressing the male gender in the name of #Equality. This initiative was undertaken across India in approximately 50+locations, including Bangalore, Kanpur, Agra and others, to spread awareness against the rampant misuse of women centric laws in India, to trap men and their families by alleging false accusations. All men that gathered at this event, are either being divorced and asked to cough up ransom in the name of Alimony, or have been fighting their cases in courts over several years.
@antidespondent @cskkanu addressing media on need for #Pinddaan by men which acts as Catharsis. pic.twitter.com/xpq8GibrGu

— Vaastav Foundation (@vaastavngo) September 22, 2019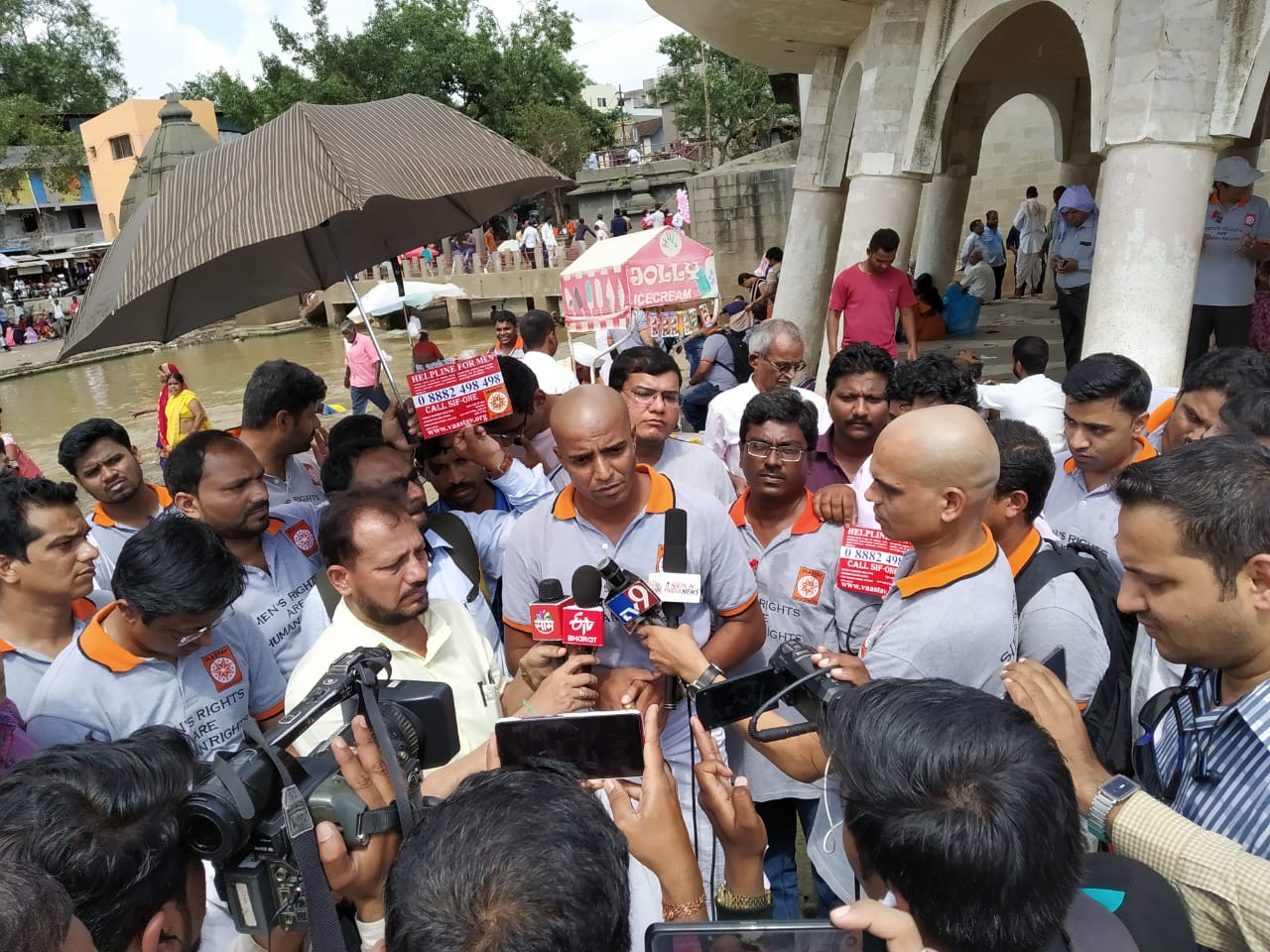 About The Event
This unique agitation took place at Ramkunda, Nashik in Maharashtra

Several men from the state had gathered at this location

The victims of domestic abuse and false cases by their estranged wives, protested by shaving off their heads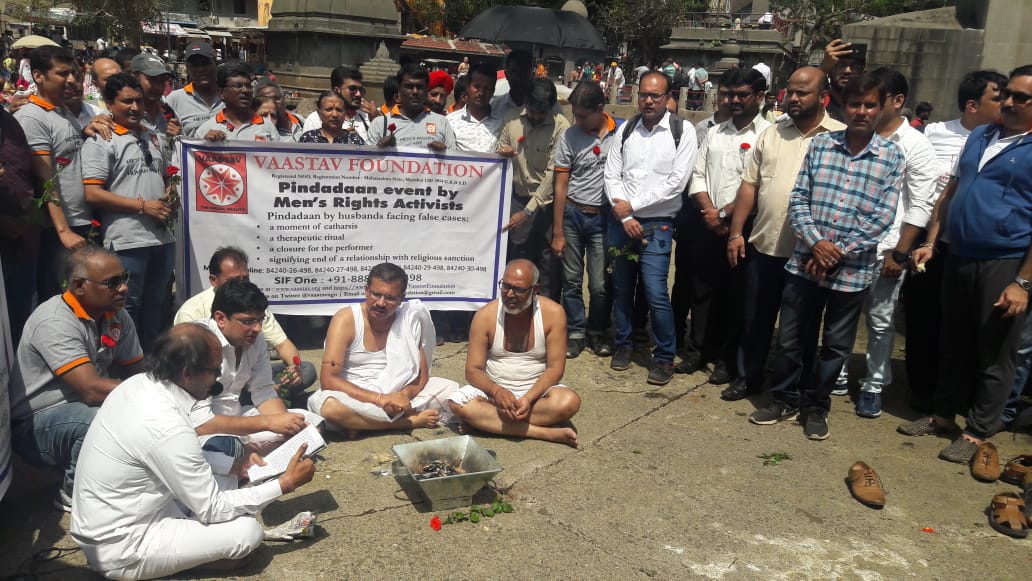 Satish Gupta (below), who got his mundan (shaving the head) done, lost his mother before his marriage. However, his wife filed a case of Dowry and Domestic violence against his dead mother whom she had never met.
Last year, Trupti Desai had raised objections over this practice, calling it a PR stunt. She had also asked the activists to approach government if they had issues with the present laws. However, Desai seems to be disconnected far from reality that in a country like India, where all men have been painted with the patriarchal brush, demanding equal rights and laws for this gender will remain a distinct dream.
WATCH VIDEO
Many would mock, laugh and ridicule this movement since they are the one's who only consider women as victims. Often an argument is made that the number of men sufferers are far less in numbers than the women sufferers. However, every single person who is associated with the Men's Rights Movement can vouch for the trauma towards them and their family, which is the other end of the tunnel.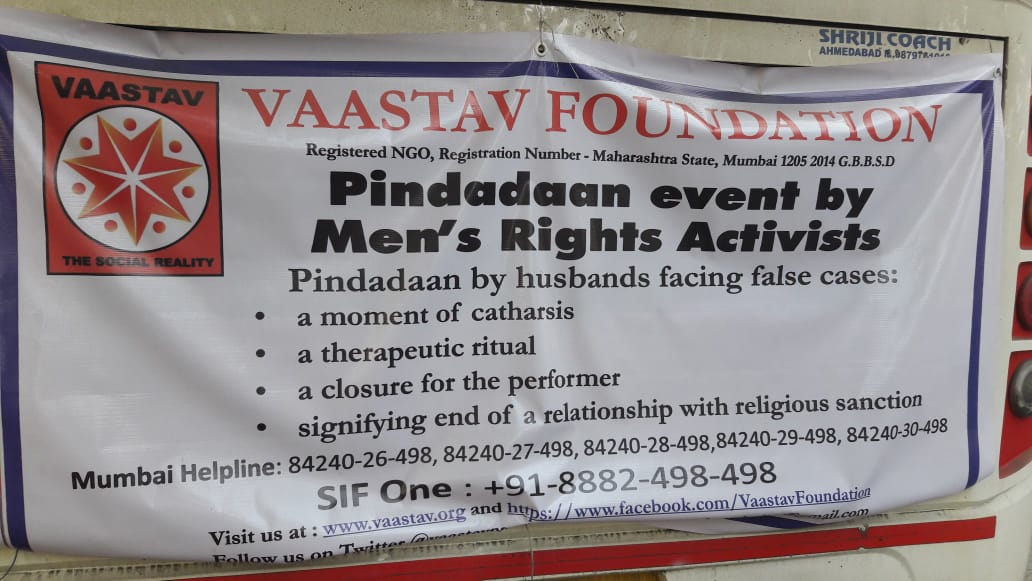 You may follow some of the below posts for more images of yesterday's event:
Join our Facebook Group or follow us on social media by clicking on the icons below
Donate to Voice For Men India
Blogging about Equal Rights for Men or writing about Gender Biased Laws is often looked upon as controversial, as many 'perceive' it Anti-Women. Due to this grey area - where we demand Equality in the true sense for all genders - most brands distance themselves from advertising on a portal like ours.
We, therefore, look forward to your support as donors who understand our work and are willing to partner in this endeavour to spread this cause. Do support our work to counter one sided gender biased narratives in the media.
To make an instant donation, click on the "Donate Now" button above. For information regarding donation via Bank Transfer, click here.
Alternately, you can also donate to us via our UPI ID: voiceformenindia@hdfcbank