E-commerce firm Myntra has decided to change its logo after a complaint was lodged with the Mumbai Cyber police alleging it to be insulting and offensive towards women.
The complaint was lodged by one Naaz Patel of NGO Avesta Foundation in December last year, demanding removal of the logo by Myntra and appropriate action against the firm. Patel had also taken up the matter in various forums and platforms on social media.
We found that the logo was offensive in nature for women. Following the complaint, we sent an email to Myntra and their officials came and met us. The officials said they will change the logo in a month's time.
….said DCP Rashmi Karandikar, Cyber Crime Department of Mumbai police.
Myntra said they would revise their logo on their website, app as well as on all packaging material. They have already issued printing orders for packaging material with the new logo.
India Today is in possession of the Myntra email sent to Cyber police and the complaint lodged by Patel.
The above article has been published by India Today and we have merely changed the headline.
WATCH VIDEO:
Subsequently, Myntra has gone ahead and made amendments to their logo. The new logo looks like this now.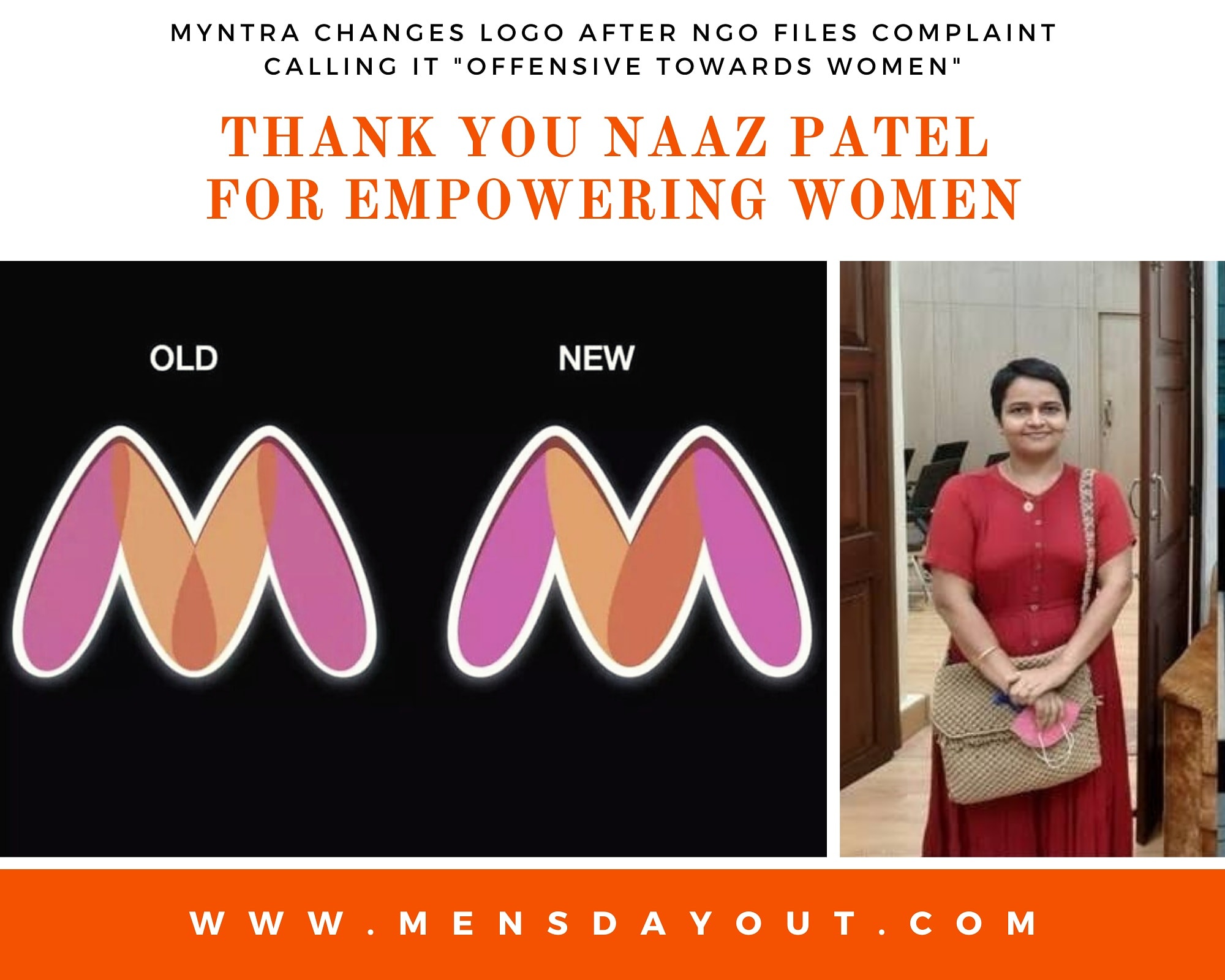 You can read social media reactions after logo change on the tweet below:
Thank you #NaazPatel 🙏#MyntraLogo #Myntra #Feminism #WomenEmpowerment pic.twitter.com/bBwKLofVhF

— Men's Day Out (@MensDayOutIndia) January 30, 2021
ALSO READ –
http://voiceformenindia.com/in-the-social/anti-men-misandrist-ads-in-india/
http://voiceformenindia.com/in-the-social/delhi-metro-banner-ad-labelling-all-men-as-molesters-official-complaint-response/
http://voiceformenindia.com/in-the-social/anti-male-lionsgateplayin-advertisement-featuring-sanjana-sanghi-stands-withdrawn/
We are now on Telegram. You can also join us on our Facebook Group
Join our Facebook Group or follow us on social media by clicking on the icons below
Donate to Voice For Men India
Blogging about Equal Rights for Men or writing about Gender Biased Laws is often looked upon as controversial, as many 'perceive' it Anti-Women. Due to this grey area - where we demand Equality in the true sense for all genders - most brands distance themselves from advertising on a portal like ours.
We, therefore, look forward to your support as donors who understand our work and are willing to partner in this endeavour to spread this cause. Do support our work to counter one sided gender biased narratives in the media.
To make an instant donation, click on the "Donate Now" button above. For information regarding donation via Bank Transfer, click here.