Contested divorce in India almost never sees the light of the day, unless both estranged partners decide to end the dead alliance mutually. Such is the case from Gujarat where it took 33-long-years for the High Court to grant divorce to the man.
Case :
Dhanjibhai Parmar, now 65, married Indiraben in 1978
They had a son in 1983
Following a marital discord, Parmar filed for divorce in 1986 at the city civil court
He got an ex-parté divorce from the court in February 1988, following grounds of desertion by wife
Within a month of getting divorce, Parmar married Ramilaben
Seven months after the ex-parté divorce, Indiraben approached court challenging the order, arguing she could not live in her matrimonial home due to cruelty by husband
In 1991, the civil court rejected Parmar's divorce petition leaving a question mark on the status of his second marriage
Parmar immediately approached the High Court where the case remained pending for 28-long-years
Eventually, Parmar had three children with Ramilaben, however, the family remained to be haunted by the on-going divorce litigation with Indiraben
Three decades later, Parmar has retired from his insurance job, while Indiraben too retired from her work with the state government's agriculture department
The High Court analysed that both parties had settled in their respective lives and much water had flown
It is then that the Court requested both parties to amicably settle the matter on grounds of "irretrievable breakdown of the marriage"
The woman's lawyer submitted that the man never paid her any maintenance and while she did have pension to sustain, she did not own any residence and was thus eligible for alimony
Finally last week, HC quashed the civil court order and granted divorce to Parmar asking him to settle the case with Rs 17 Lakhs to Indiraben as Permanent Alimony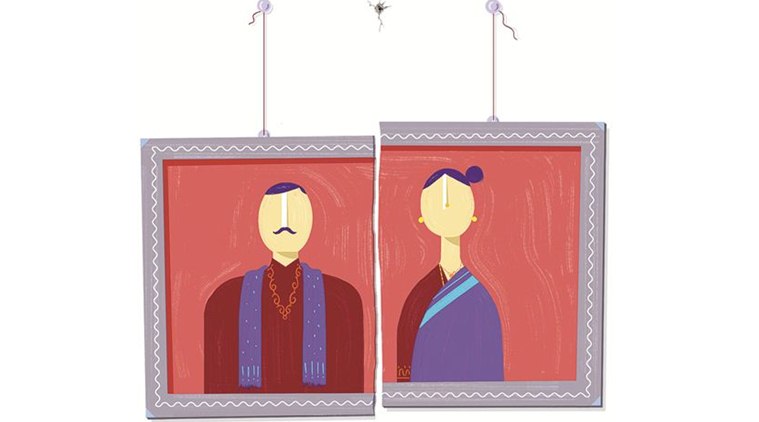 It must be noted that the divorce only came through since the defendant party (estranged wife) showed "magnanimity" after 33-years that she would not contest the case further since she did not want the three children from second wife to bear the stigma that their parent's marriage was illegal. After 3 long decades with no contribution to the man's life and his earnings, a working woman is still paid alimony as reward under the law.
With such cases and timelines reported for getting the divorce decree, one often wonders the practical impact on the life of the petitioner (read husband). While many choose to move on without a divorce, some who are deprived from children and a family life often slip into depression and loneliness. The estranged wives who live with the custody of children and an inflated ego of not allowing the husband to move on legally, also end up spending decades of their youth with bitterness and vengeance.
Ultimately the courts also do no good to either parties on a humane level by forcefully binding the parties on paper for decades, when in reality both of them would have moved on and are merely wasting time of the courts for their egocentric desires.
ALSO READ 
Join our Facebook Group or follow us on social media by clicking on the icons below
Donate to Voice For Men India
Blogging about Equal Rights for Men or writing about Gender Biased Laws is often looked upon as controversial, as many 'perceive' it Anti-Women. Due to this grey area - where we demand Equality in the true sense for all genders - most brands distance themselves from advertising on a portal like ours.
We, therefore, look forward to your support as donors who understand our work and are willing to partner in this endeavour to spread this cause. Do support our work to counter one sided gender biased narratives in the media.
To make an instant donation, click on the "Donate Now" button above. For information regarding donation via Bank Transfer, click here.
Alternately, you can also donate to us via our UPI ID: voiceformenindia@hdfcbank